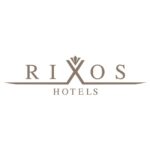 Rixos
Rixos Premium Dubai - Luxury resort
As a receptionist intern at Rixos Hotel Dubai, you'll play a key role in providing top-notch guest service. Responsibilities include check-ins, reservations, and contributing to the smooth functioning of the front desk. Gain valuable experience in a luxury hospitality setting and be part of a renowned team in one of Dubai's prestigious hotels.
Requirements:
Fluency in German, and the internship tenure should be no less than six (6) months
Benefits:
Accommodation: Sharing room (2 people in a room) will be provided.
Transportation: Accommodation To/From Hotel will be provided.
Food: Duty Meal at Hotel Staff Cafeteria.
Uniform: Provided by the Hotel.
Visa: Provided by the Hotel.
Medical Insurance: Provided by the Hotel.
Allowance: To be discussed during the interview.
Location: Dubai, United Arab Emirates
Referenznummer #1025