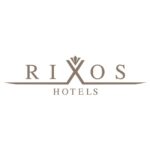 Rixos
Rixos Premium Dubai - Luxury resort
Elevate your internship experience at Rixos Hotel Dubai, where a commitment to exceptional service is the foundation. Immerse yourself in a world where every detail matters, and dedication to hospitality is highly valued. Join the team as an intern and play an integral role in delivering unparalleled guest experiences, contributing to the setting of new standards for excellence in the vibrant and dynamic field of hospitality in Dubai.
Requirements:
Fluency in German, and the internship tenure should be no less than six (6) months
Benefits:
Accommodation: Sharing room (2 people in a room) will be provided.
Transportation: Accommodation To/From Hotel will be provided.
Food: Duty Meal at Hotel Staff Cafeteria.
Uniform: Provided by the Hotel.
Visa: Provided by the Hotel.
Medical Insurance: Provided by the Hotel.
Allowance: To be discussed during the interview.
Location: Dubai, United Arab Emirates
Referenznummer #1026